Post by Baglady on Jan 28, 2013 1:28:03 GMT
Otherwise known as 'Did the Earth Move for you'?

Total Preparation Time: 350 Volunteer Man Hours!!!!!

You will need…….

1 Lorry Load of Soil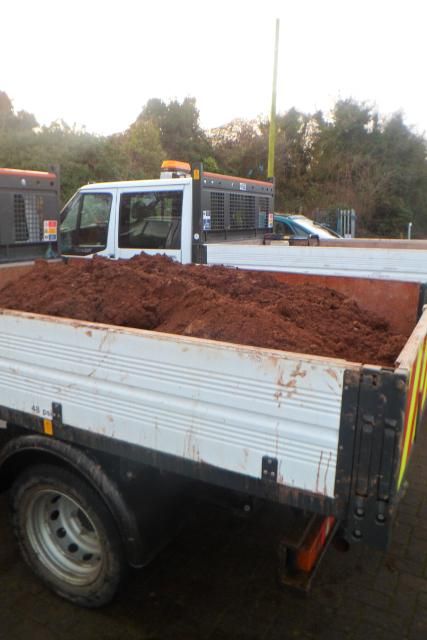 6 Tonnes of Stone Chippings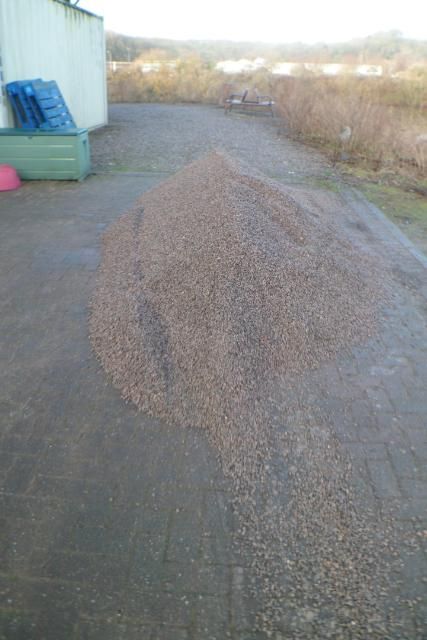 30 Tonnes of Topsoil



A Digger



Timber Panels & Posts



1 Sandpit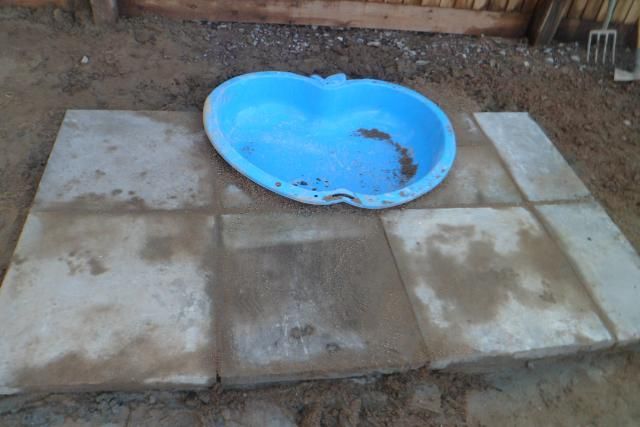 1 Tunnel



1 Crack Team from Bereavement Services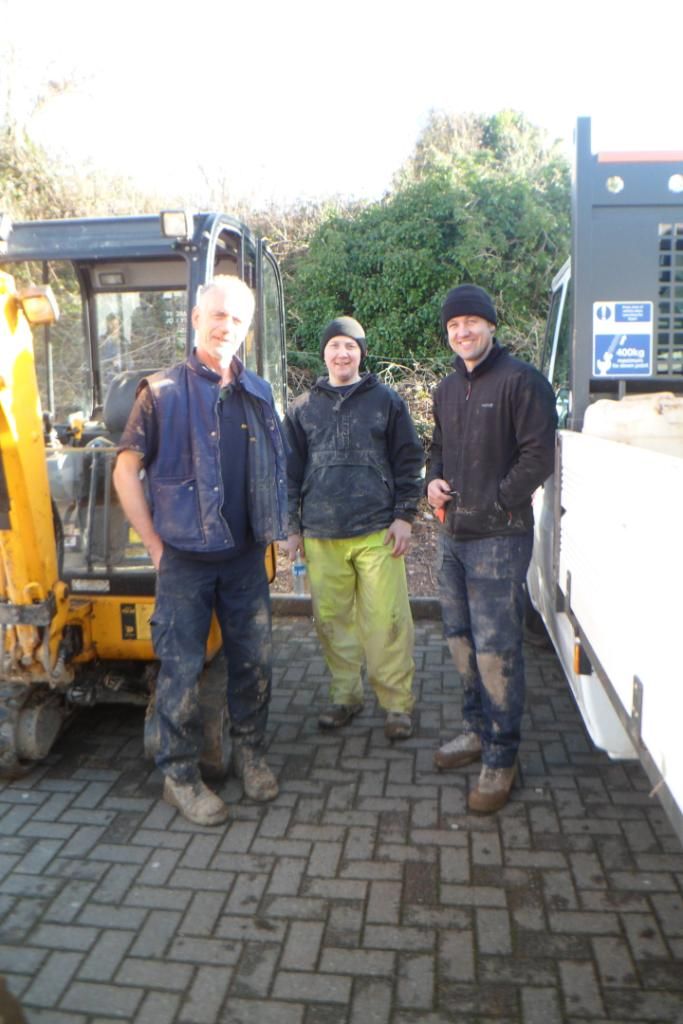 Wheelbarrows, spades, rakes, brushes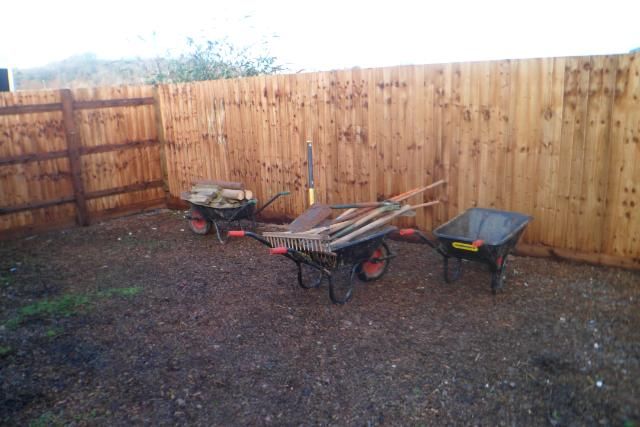 Volunteers - Friends only uses the highest quality volunteers. If it doesn't say 'Friends of Cardiff Dogs Home' or 'Cardiff Council, Bereavement Services' on the hoodie, you may be disappointed with the results. Some of the males were a little camera shy, but we managed to catch this group of sociable vols on camera unawares.




Take the crack team from BS, the timber, the tunnel, the lorry load of soil and place them in the pre-prepared garden area. Mix well. Using the digger, channel out a metre wide path. Move a ton of earth to locate the tunnel - add the tunnel and allow to set. Make a hole in the middle of your garden for the sandpit. Use the timber to edge a 1 metre wide path from Alfie's Chair, through the trees, past the tunnel and finish at the end of the stable block.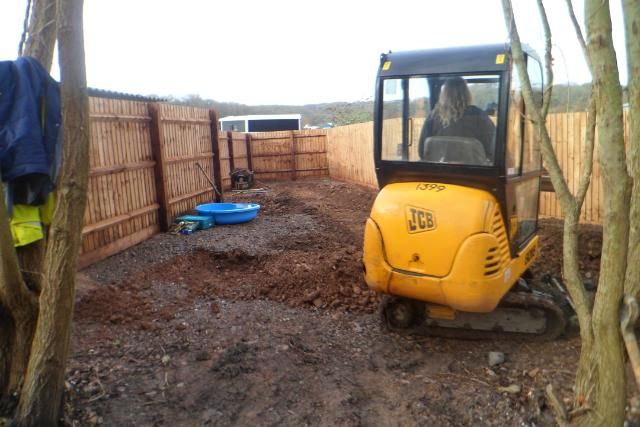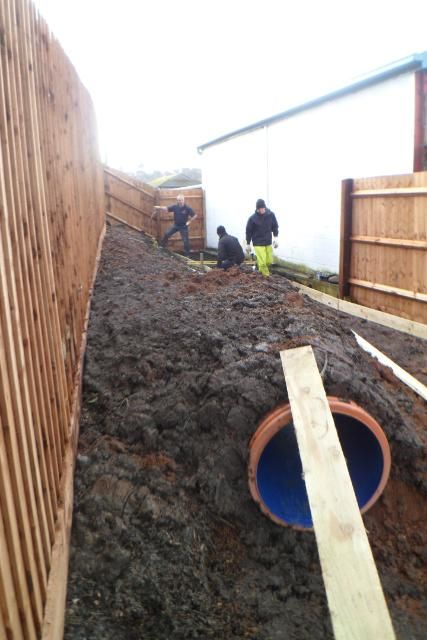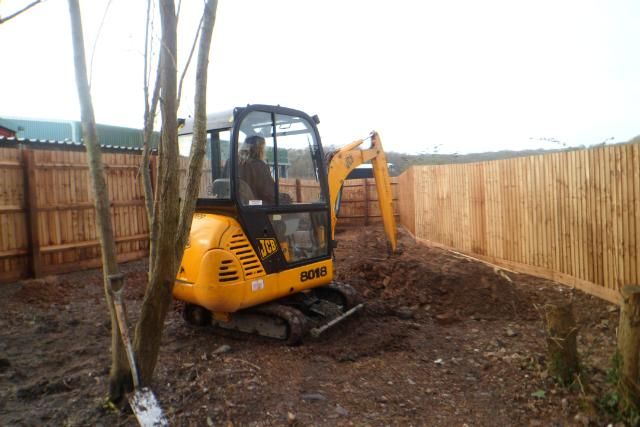 Whilst you are waiting for Team BS to cook with gas in the garden area, you can look around for any other jobs that need doing.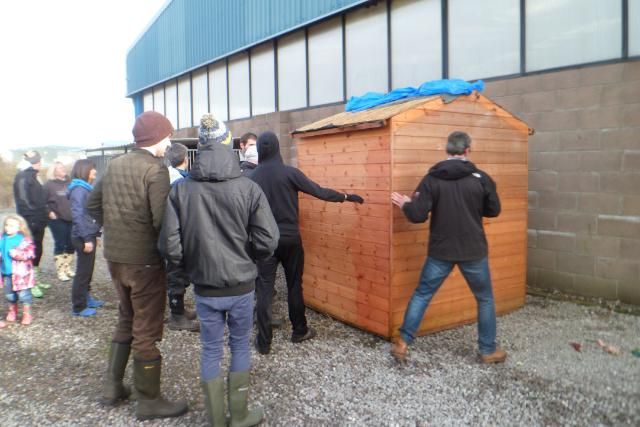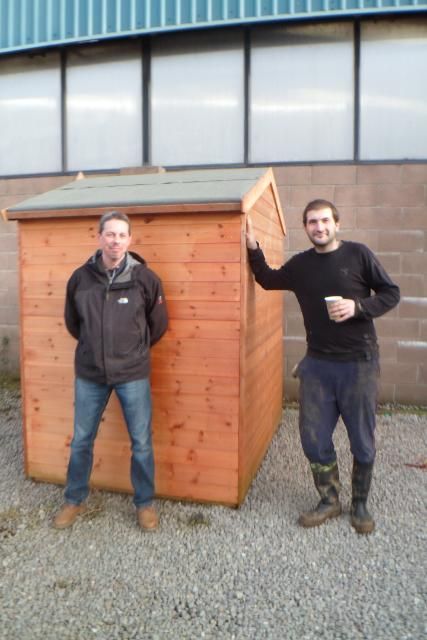 When the area is ready, pour in the volunteers, rakes and shovels, and gradually add the topsoil, (you will need approximately 200 wheelbarrows full). Work hard to get a smooth consistency.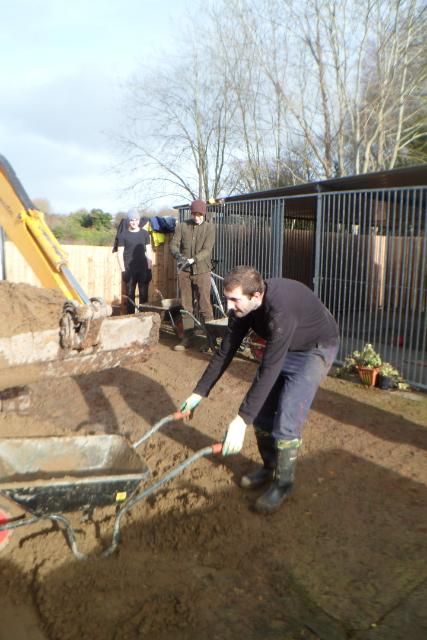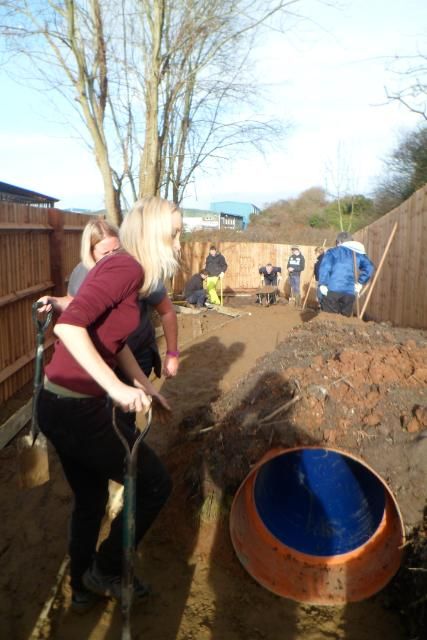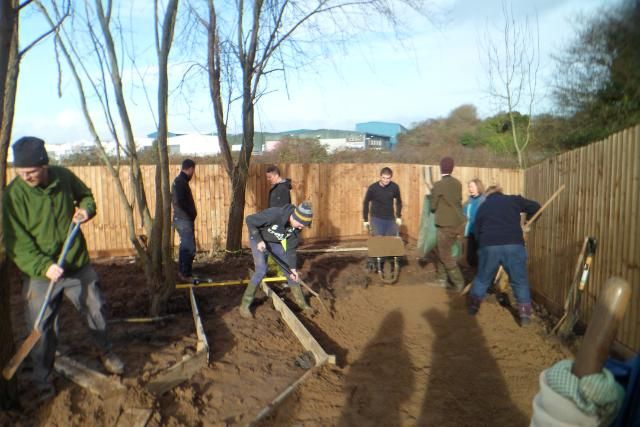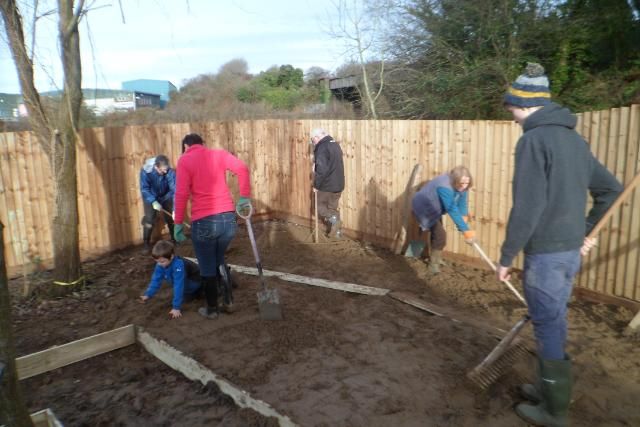 Friends operate a policy of non discrimination. It is important that periodical checks are made to ensure that everyone, regardless of age, sex, religious beliefs, breed, ethnicity, socio-economic background, hip measurement, etc, are able to enjoy the facilities.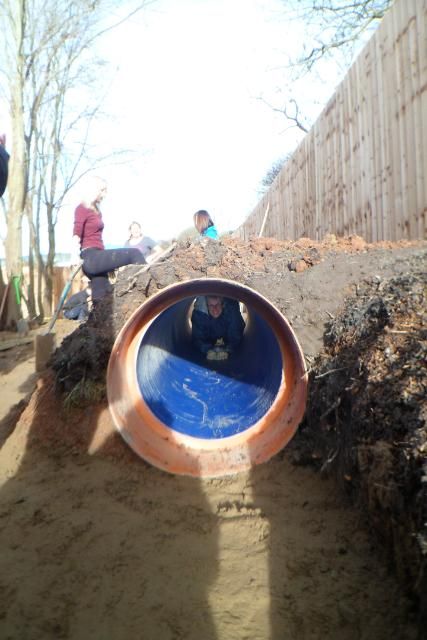 Don't forget to keep the volunteers fed and watered during this process. Use tea, coffee, hot soup, bread rolls, crisps and donuts. Any good quality caterer is OK. We were fortunate to have volunteer Caz in charge of nutrition over the whole weekend, and had exceptional results.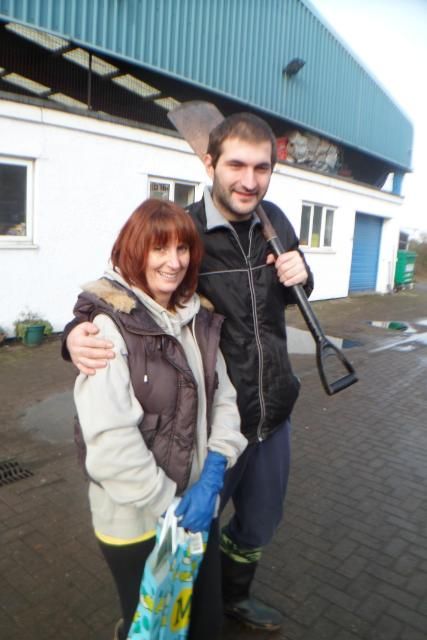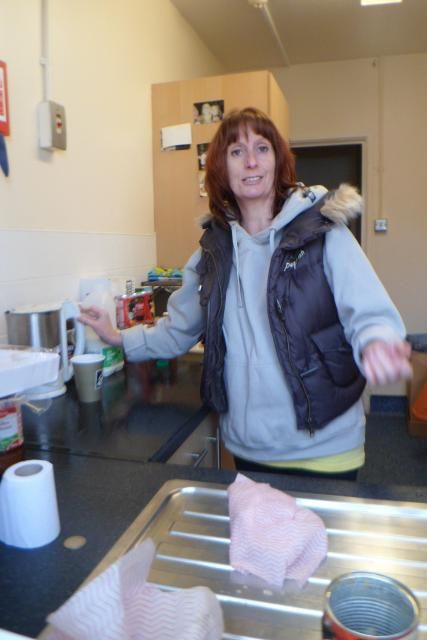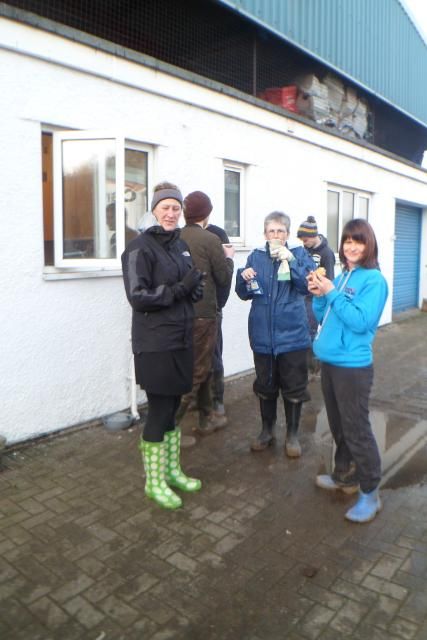 You may notice some visitors in the adjacent car park area. Treat with respect, kindness, and the best quality advice available. You may experience some rehoming offers, this is totally normal. If you have your own ex-resident, bring them along with your donations and place them in the reception area. They will be very much appreciated by the residents dogs!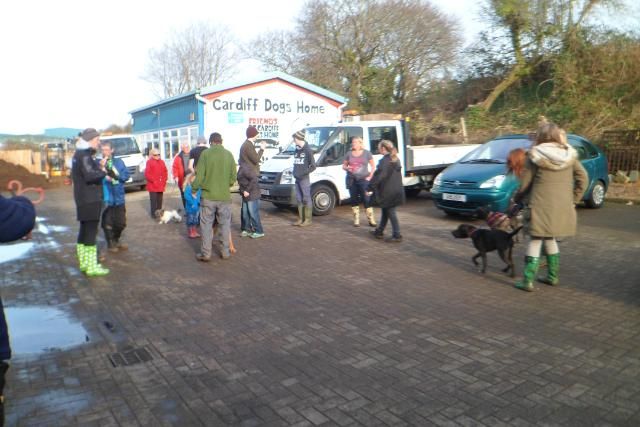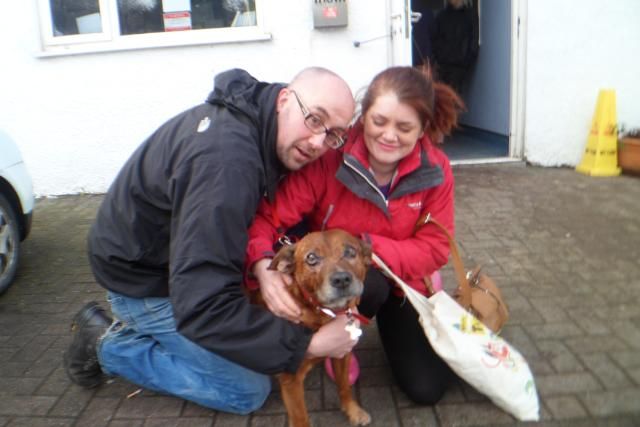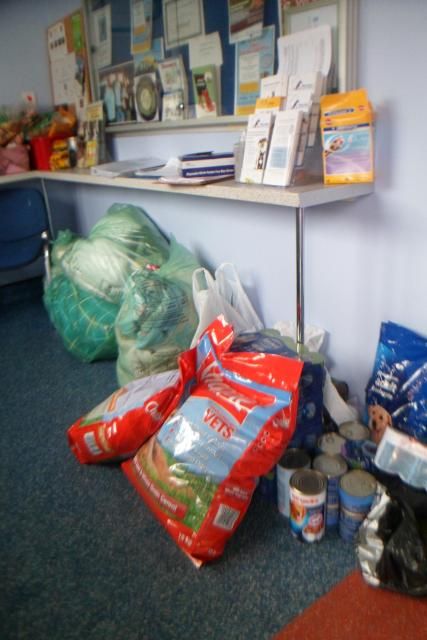 Go home, rest and recouperate.

The following day, you'll notice that Team BS have been at it since the crack of dawn. There will be two types of chippings on site. The stone ones will have been placed between the timber path edges. Rake to a smooth finish.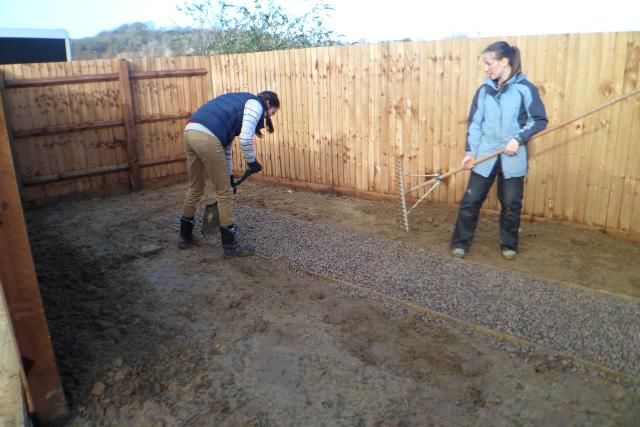 The chocolate ones are located within the biscuits provided by the catering service. Dunk into the tea or coffee (provided).

Regretably there are no pictures. It is recommended that you do not bring Crunchie Bars to your site as these are unable to thrive for more than 5 minutes in this rarified atmosphere.

To finish….

Please ensure that your utensils, work surfaces, and children are thoroughly cleaned after the weekend. Pay particular attention to wellibobs.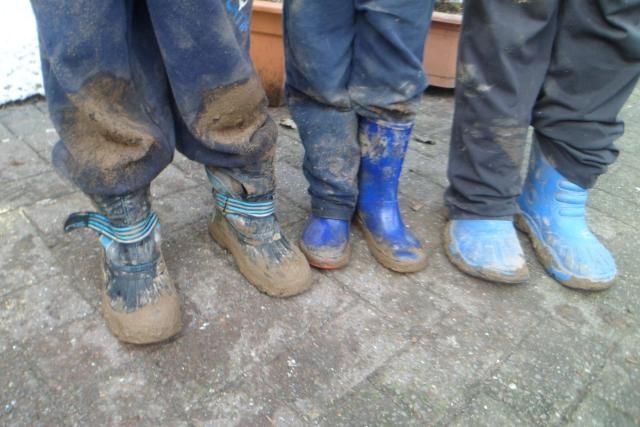 You are likely to have your hands full of broom handle, so will be unable to capture the cleaning up of the yard area, but please ensure you leave the yard and car park area as spanking clean as possible. Ensure all vols, dog walkers, etc are adequately hugged and thanked.

Thank team BS for their amazing effort. Send an email to the highest authority you know with a message of heartfelt thanks to the fabulous people who helped make this happen, including our major cash sponsor, South Wales Charity Fun Dog Show 2012, who donated £2,500 towards this project ;D

High five or hug everyone in sight. You do not need a camera for this. If your face is wet with tears, use the back of your sleeve.

Enjoy the fruits of your labour ;D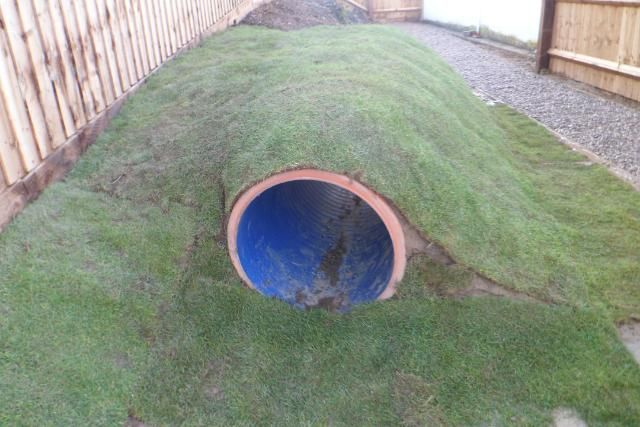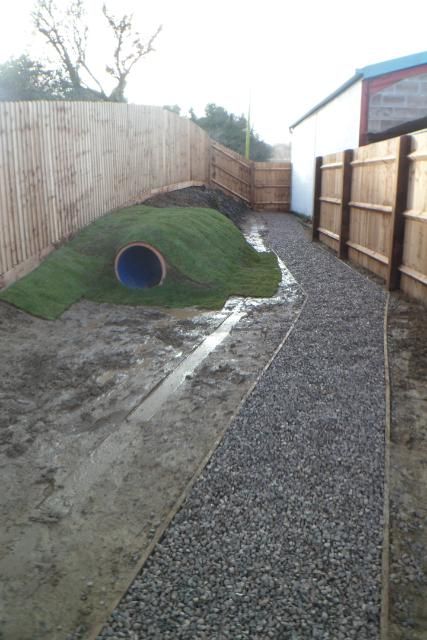 Well done! You have nearly finished your Sensory Garden




All you need to do now is add turf, the water feature, sniffing posts, wee wee posts (outside the Garden area), bridge over the tump, planting of lovely sniffy things for the dogs (lavendar, rosemary, lemon balm etc and creepers and climbers to break up the fence), finish the last bit of fencing, and you're done!

Put 14th February in your diary for the Official Opening. Watch out for further announcements in our Events Section for more details, but if you have been a part of this, please, please come. Even if you haven't been a part of it, we would love to have you come to celebrate the opening of Friends of CDH Sensory Garden.

To everyone who has contributed, in kind, in cash, in back-breaking labour, in the conception, the execution, the toil, soil and turmoil of making it come together, all we can say is...










We're nearly there folks! ;D