Post by Baglady on Apr 10, 2017 21:38:55 GMT
Please welcome the utterly adorable Cookie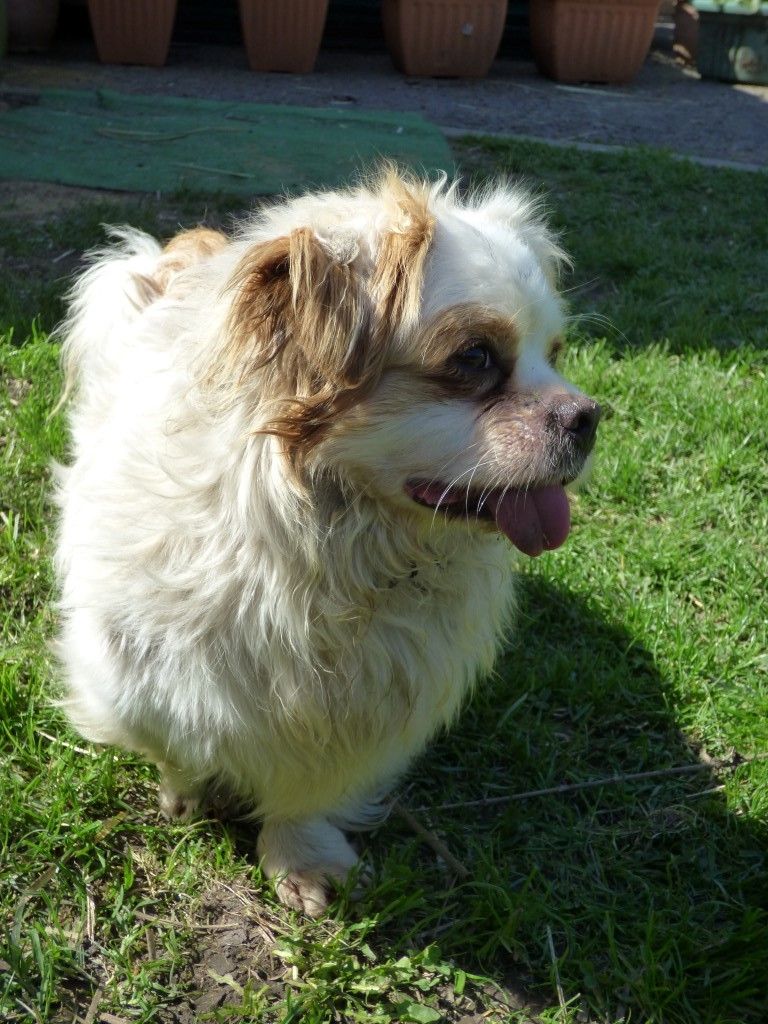 Cookie was found straying, and adorable as he is, no-one has come forward to claim him, so we don't really know much about him! He is microchipped, but it's a foreign 'chip and the staff are unable to retrieve any details about his age, or breed mix. Cookie's coat is a bit of a mess, he is very matted, and we're hoping to get someone to give him a 'short back and sides' very soon!
Cookie is an incredibly friendly little fella, and we caught a glimpse of pearly white teeth while he cuddling up for cwtches, so we think he's a youngster, but we couldn't even begin to guess who his mamma or pappa were! His face looks a little bit King Charles-y, and he's roughly shih-tzu size, but really it's anyone's guess!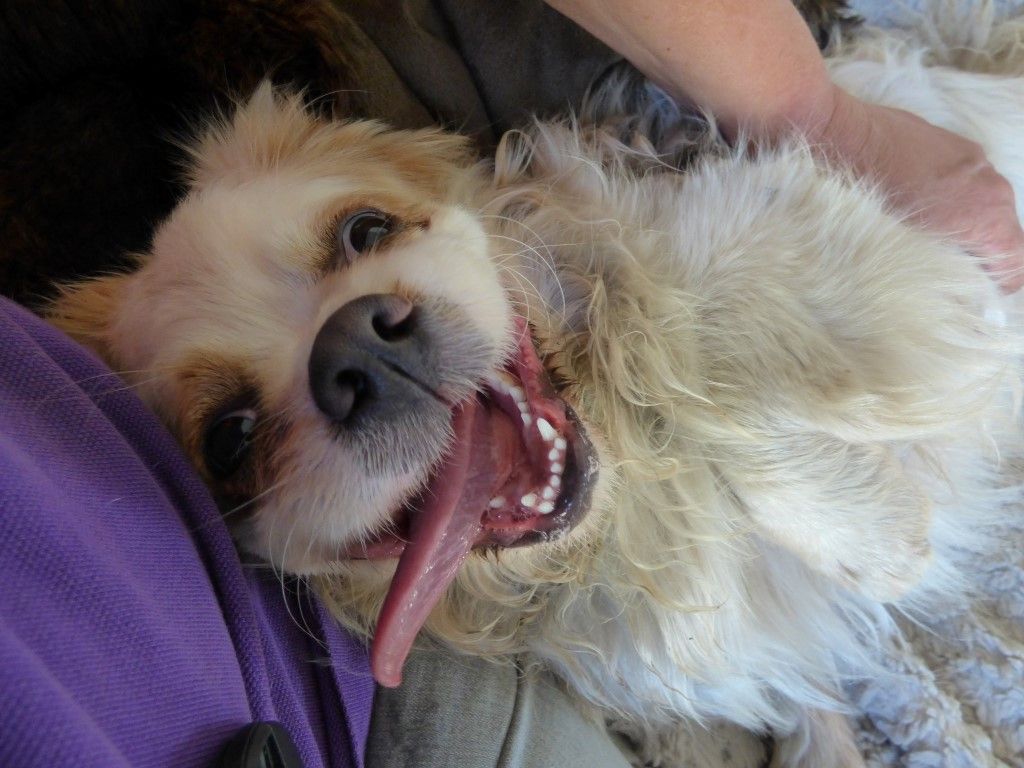 Nice upsidedown selfie Cookie!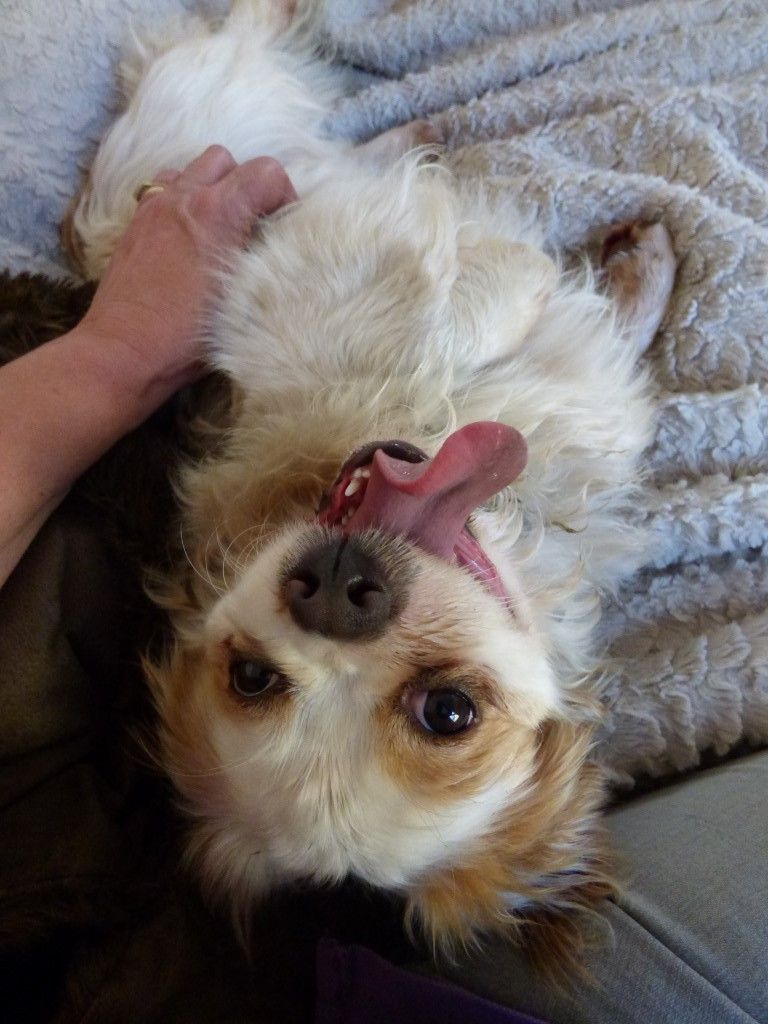 Cookie can't tell us anything about his past, where he's from, how long he has lived in the UK, what sort of homelife he has had, he doesn't speak English, but without a doubt 'dog' is a universal language, and Cookie is fluent!
Cookie made friends with Bas in an instant!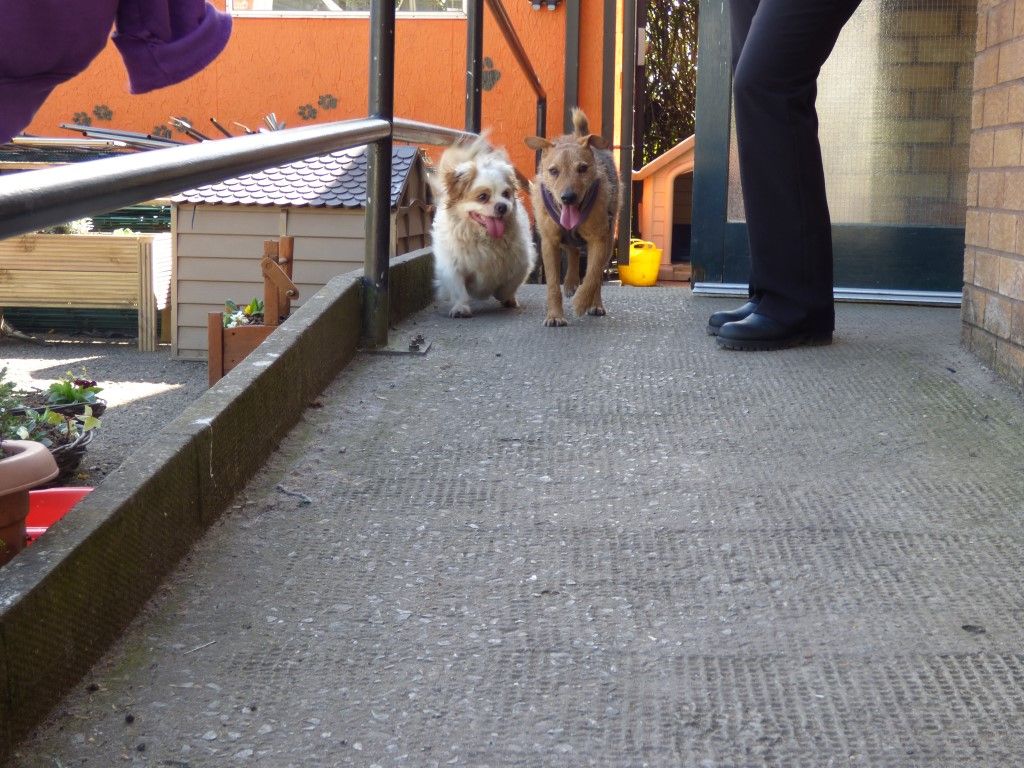 He has exemplary doggy manners! and the two boys had a fab time playing in the afternoon sunshine!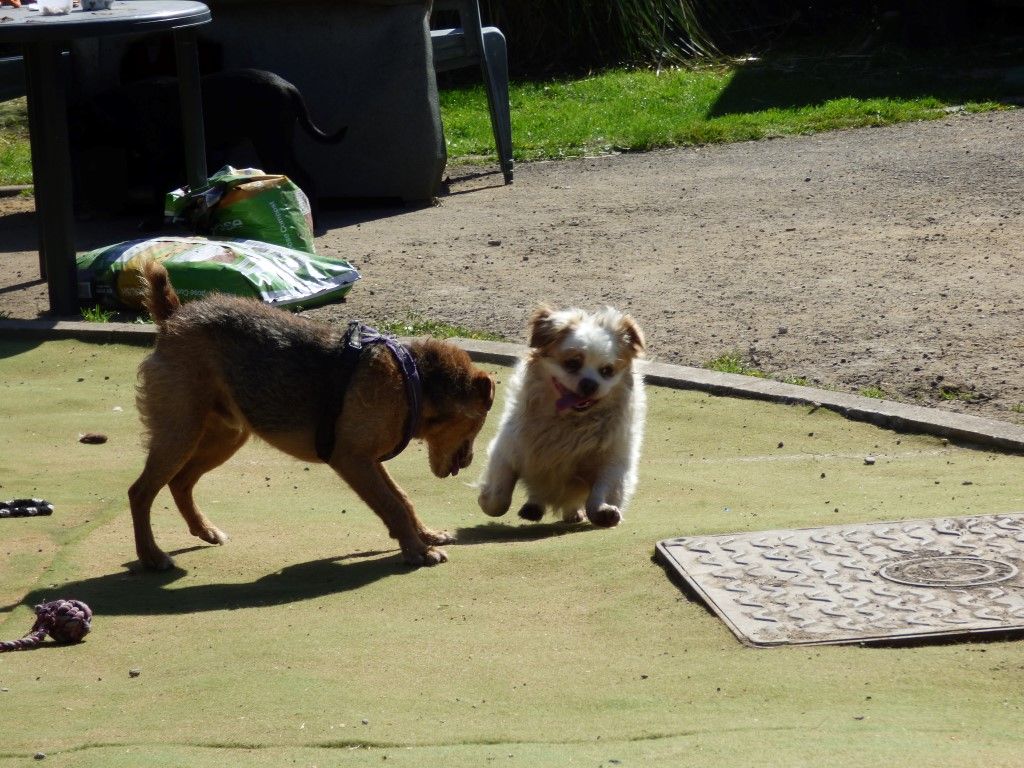 Lots of playbowing and chasing!
Cookie also met newbie Missy Pup, who had only just arrived at the Home, and who was extremely anxious and frightened...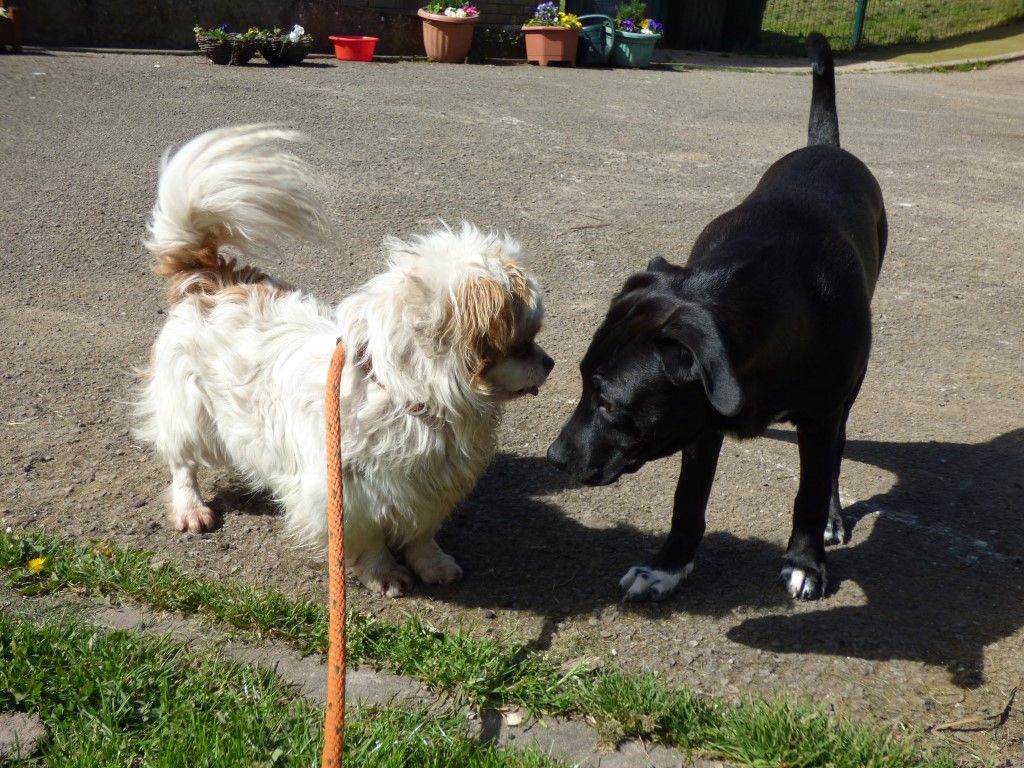 But our little superhero Cookie helped put her at ease in no time at all!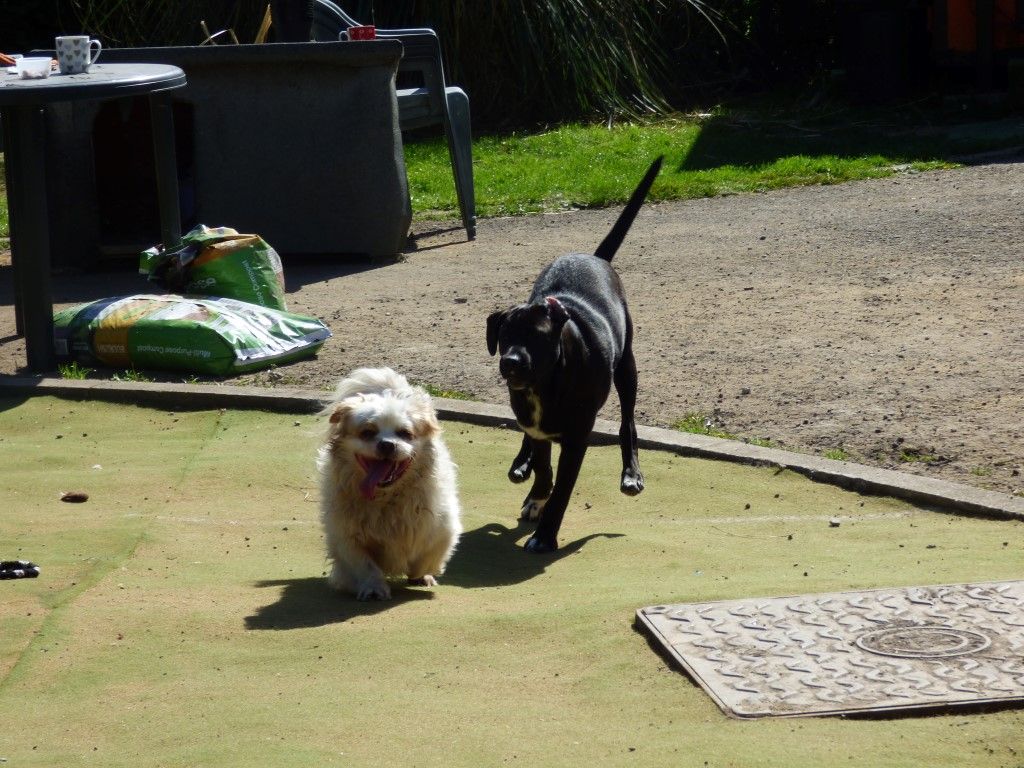 Once Missy's tail was up, there was no stopping the three of them!
Cookie was more than happy to wait his turn for treats, he didn't seem particular interested in food, even Gabor's continental sausage didn't really tickle his tummy...
He spat out the sausage, all Cookie really wanted was the fusses! We've got plenty of those to go around Cookie!
The lovely staff at Home invited Cookie to take a turn as 'Office Dog' this afternoon! He didn't need to be asked twice!
Hold that door - I'm coming!!!!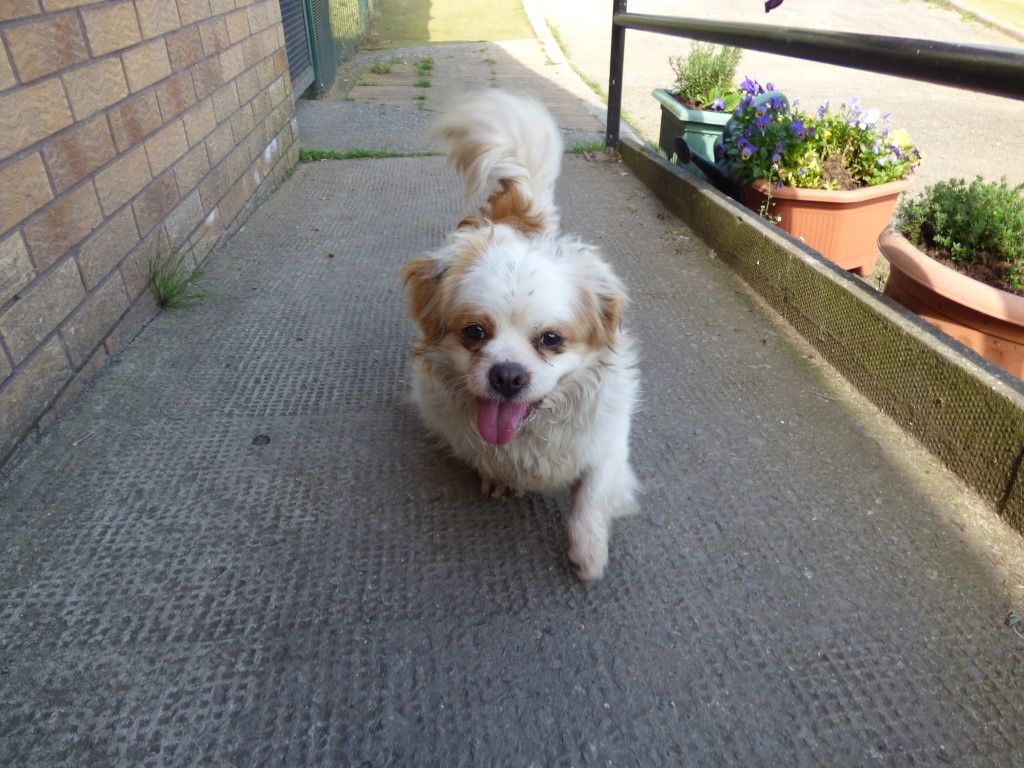 Trying out the manager's chair for size....
If Cookie's owners don't come forward for him, he will be available for rehoming from 16th April.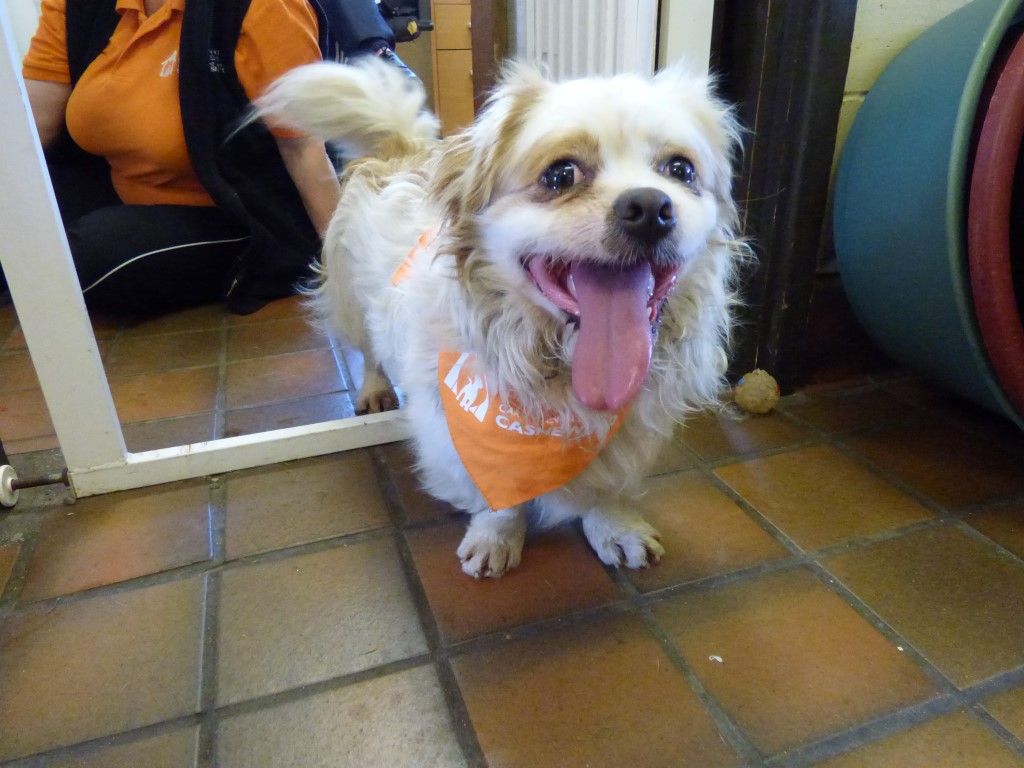 If you want more information about Cookie or would like to meet him please contact the staff at Newport City Dog's Home on 01633 290 902 between 11am - 1pm or 2pm -4pm Monday to Saturday or pop in for a visit!
Rehoming fees are from £100 - £200 depending on the age/breed of the dog, and include first vaccination, flea and worm treatment, and a microchip. It is a condition of the rehoming contract that all dogs neutered/spayed and Cookie will castrated before he is rehomed.
All applicants will be homechecked prior to approval.