Post by Baglady on Jan 31, 2012 4:47:14 GMT
The lovely folk at Woodlands invited us for morning tea last week

The Woodlands folk take their support of Friends very seriously, and are now devoting two sessions a week to helping us. This is where Woodlands do most of their work for Friends.
As always, there was lots of laughter and smiles, and quite a bit of lovin' going on, and most of it was done by Bas and Abby and Bailey, who absolutely adore their visits.....
We thought it might be nice to introduce some more of the fabulous people who work so hard to help Friends and the dogs at Cardiff Dogs Home.
Hi Di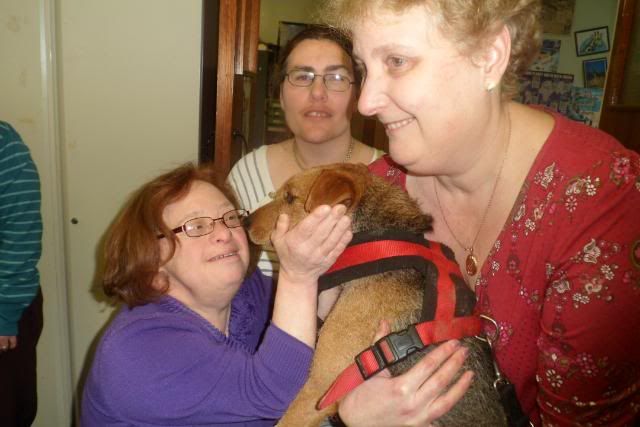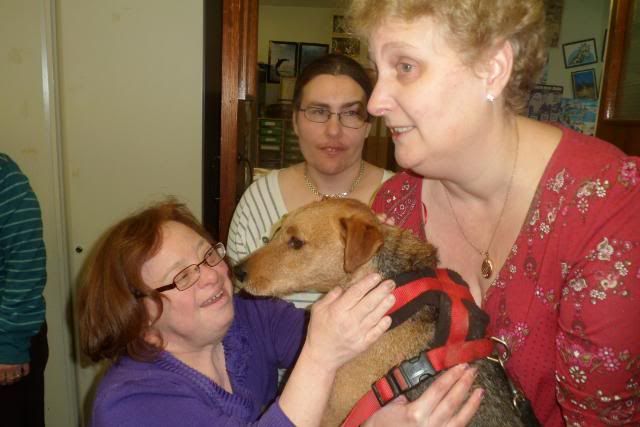 Hello Mo!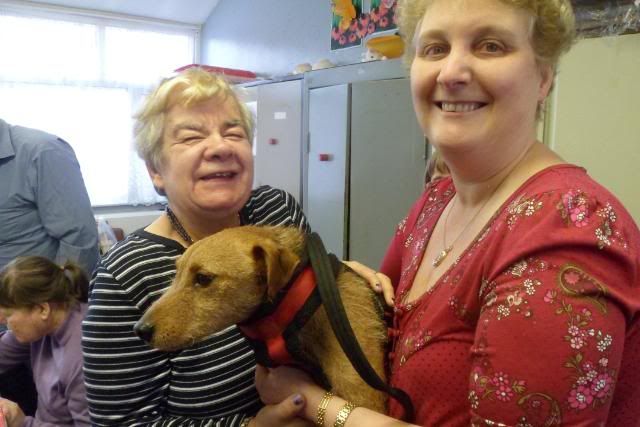 Di, getting a bit of Bailey Boy cwtching, Bailey's tail never stops wagging when he's with his friends at Woodlands....
Saying hello to Pat - see Bailey's tail? It's a blur
Bas never misses an opportunity to thank Andrew for everything they do at Track...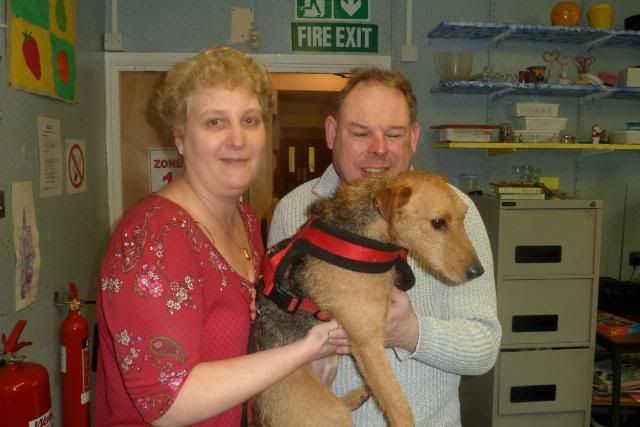 And here's David, Bailey's very best friend at Woodlands, but Bas decided to hog all the limelight anyway.
Wendy loves dogs - she has her own little dog, Sally, who was given to Wendy on her birthday. Wendy very kindly brought a picture of Sally to show us recently, she's a beautiful dog!

Here's Wendy with Bas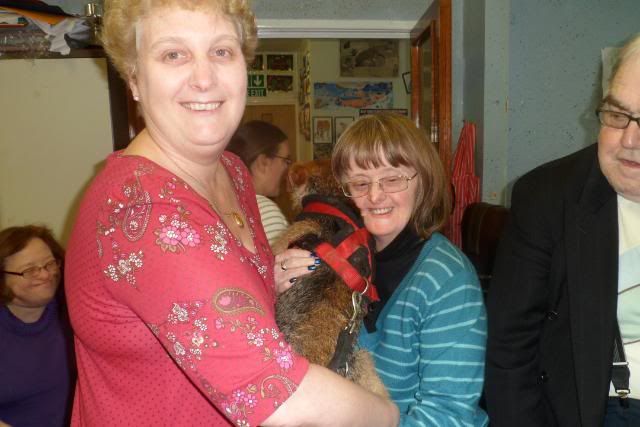 Bas, getting more cuddles...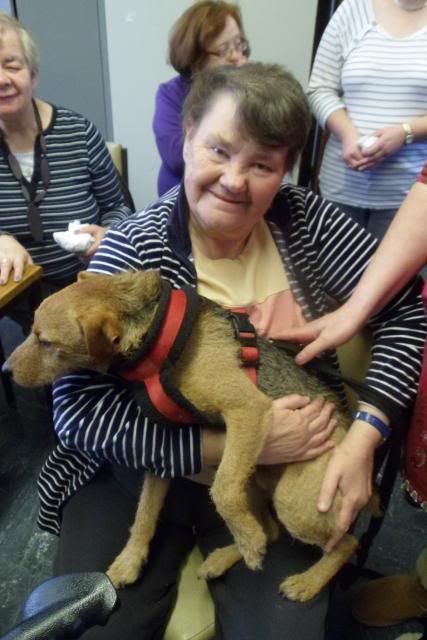 Look at the camera Bas!
As usual, there were boxes and boxes of beautifully prepared stock for our stall
Wendy, saying 'Bye Bye' to Abby; you can just see behind Wendy the 'Friends Corner' which is used to store our stall stock after it has been prepared and packaged - it gets absolutely chock a block full!
We brought back cuddlies, prize treat bags (which have been extremely popular at both our Christmas Fayre, and at Rachels Car Boot Sale recently), and tuggies! Bas very kindly 'tested' a tuggie to make sure it passed the 'ruff dawg' test, and indeed it did!
Top Marks for Quality Woodlands

Everything you do for Friends is done with such care, we are sooooooo grateful to you all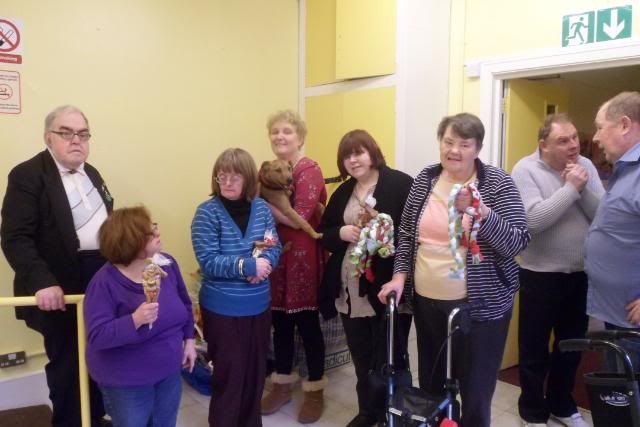 Woodlands and our other supporting groups in Barry, Sorted, Tresor and Track, are such an important part of Friends volunteers, so we have invited Andrew and some of his colleagues to visit the Home soon.
Andrew, we really hope you will come! It would be an honour to show you and your colleagues around Cardiff Dogs Home. You will meet some of the homeless dogs who are waiting for someone to love them. Once you have met the dogs, you will understand just how important your work is to us. These dogs need all the support they can possibly get, and Woodlands are truly the most hard working, dearest friends they could have.
Very very best wishes to you all!
Susie, Bern, Abby, Bas & Bails, everyone at Friends, and especially all the dogs at Cardiff Dogs Home
xxx