Post by Baglady on Aug 14, 2012 8:21:25 GMT
This was a whistle-stop 'tour' of the show....
Sue, manning the CARIAD stall - proud to have you with us Sue!
The lovely Yvonne Preece, who donated some fabulous raffle prizes, and did Indian Head Massage and body treatments with all donations gifted to Friends...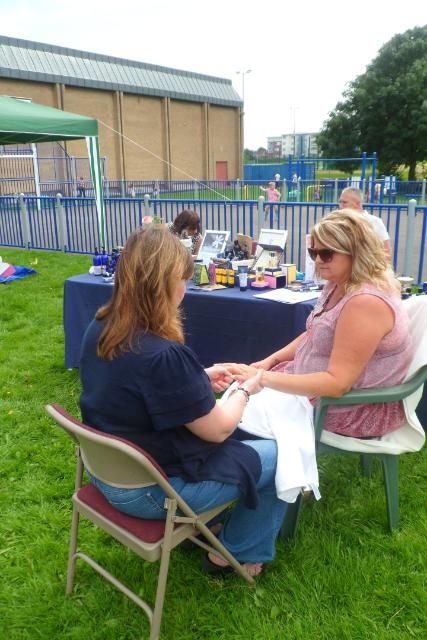 Sian and her beautiful handmade cards on the Simple Wishes stall. Sian raised £40 for the Learning Developement Centre at St Julians in Newport.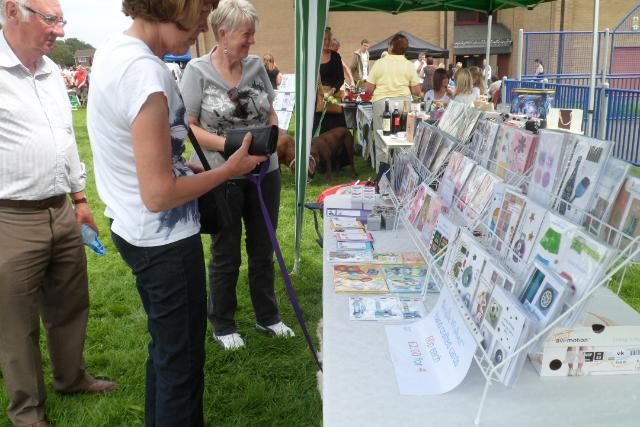 ooooh lubbly jubbly, the Hair of the Dog raffle prize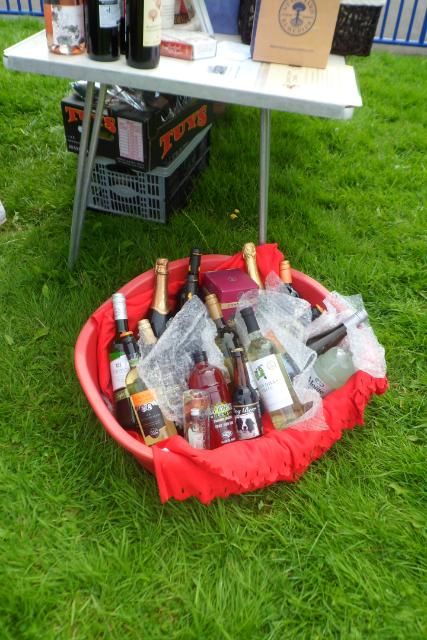 Our very own Entries 'specialists' Becky and Cheryl (who also doubled as treasurer for the day)

And, you won't see this woman very often as she didn't stay still long enough for me to take a picture, the Raffle Ticket Queen, Sandra, who sold £243 worth of raffle tickets on the day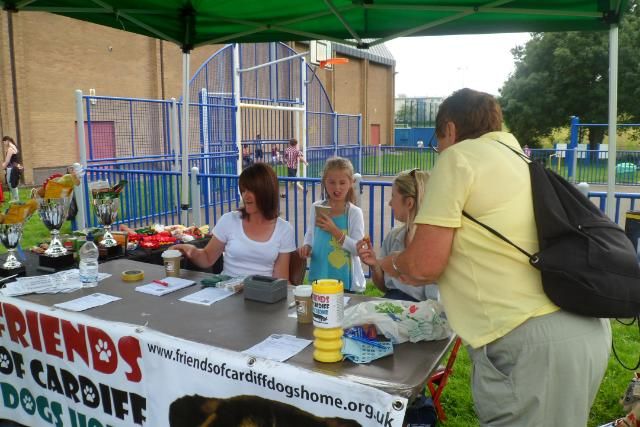 Hey Lisa! I caught you on camera!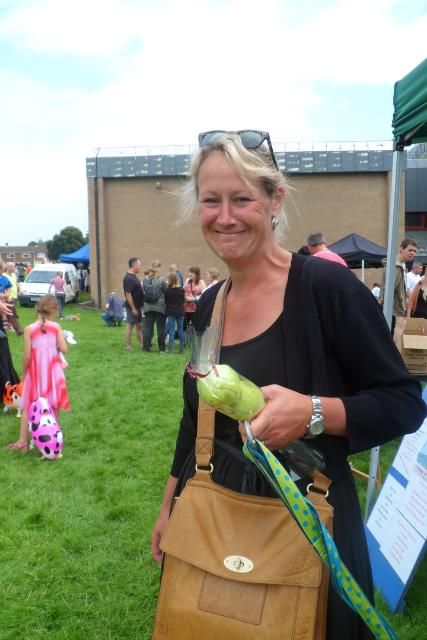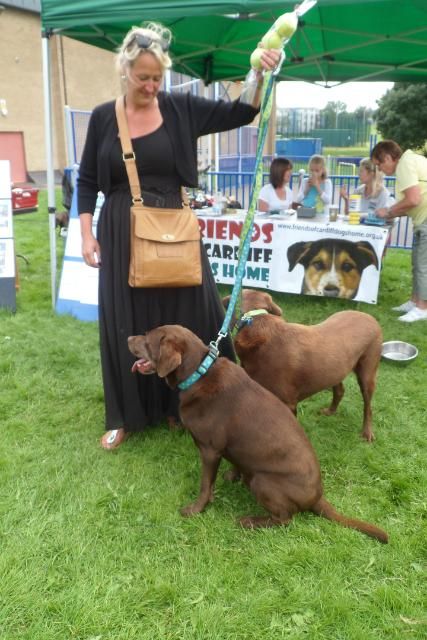 Karl and Michael pitched up selling these fabulous walking dog balloons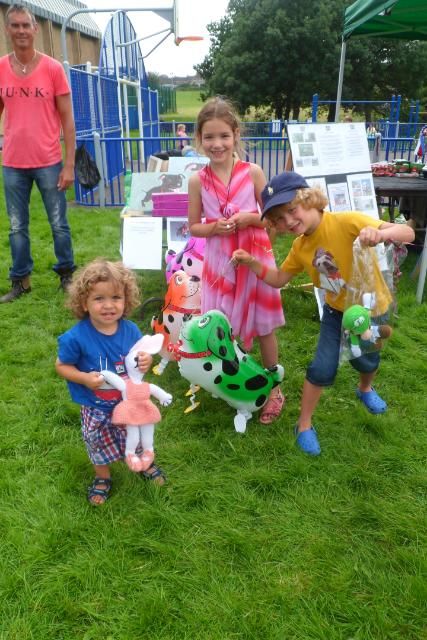 The impromptu Twizzle Stall (

Rebecca) brought donations of £154

The Prize Table ... (show nearly over, it was brimming at the start of proceedings)!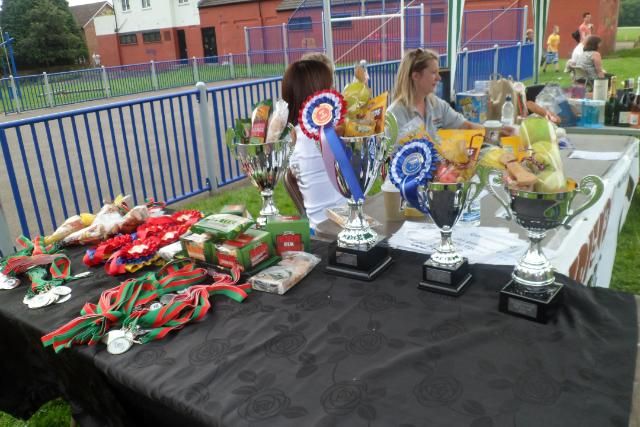 And the coveted Catch the Sausage Cup - kindly sponsored by Peters
Our lovely facepainters, who donated their takings to Friends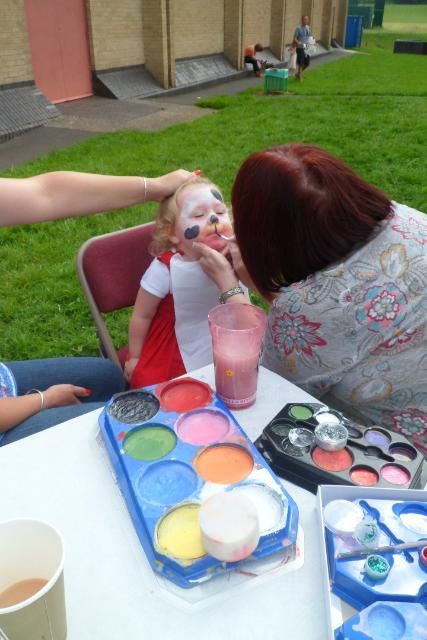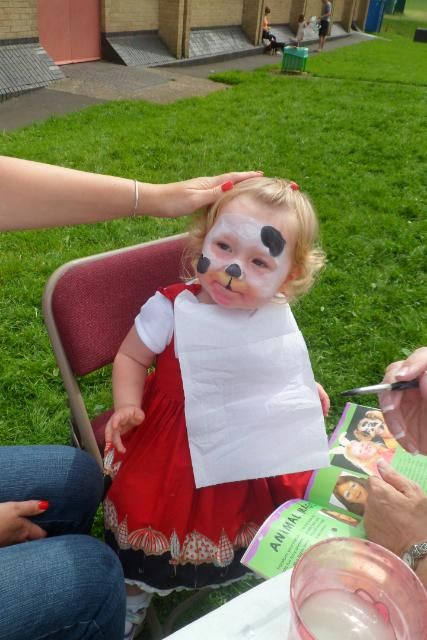 The queue at Starbarks, Friends Coffees, Teas and Refreshments stall, had 'em queuing up from the minute the show opened...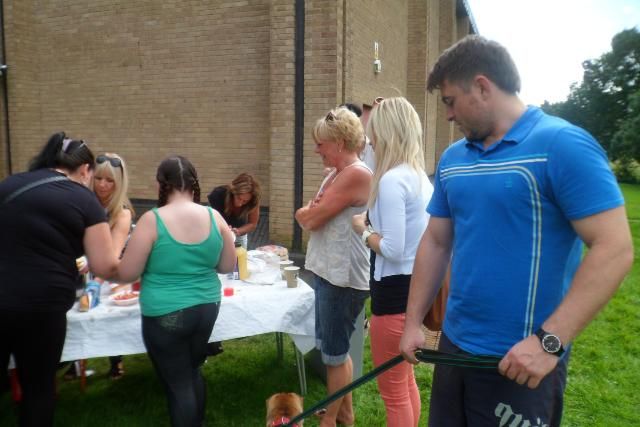 I hope someone got a picture of the cakes
Thanks soooo much to everyone who baked, especially Jen, Bern and Cheryl
And Jen, massive hugs to you Missus! You were really thrown in at the deep end, and I know you didn't get a break all day. Thanks also to Penny and Jooley from Communities First, and I think we've captured Louise and Rebecca here getting stuck in on the coffees! Filling the savoury gap we had a lovely donation from Peters, bahji's (sp)! thanks so much for these - yey I got some this time! and a very, very dear Friend who has been supporting stray dog charities for a very long time, Jean May, who sent us some yummy quiches! Sorry if I've missed anyone who donated or helped on the Starbarks stall, the evidence was all gone at the end of the day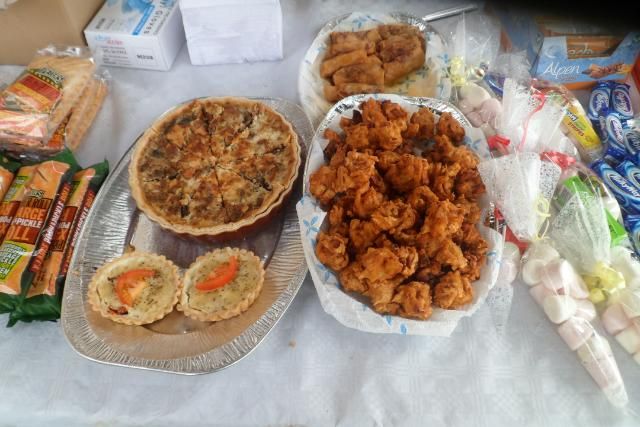 The team from CDH microchipped 27 dogs

and were busy spreading the word about neutering and responsible pet ownership all day!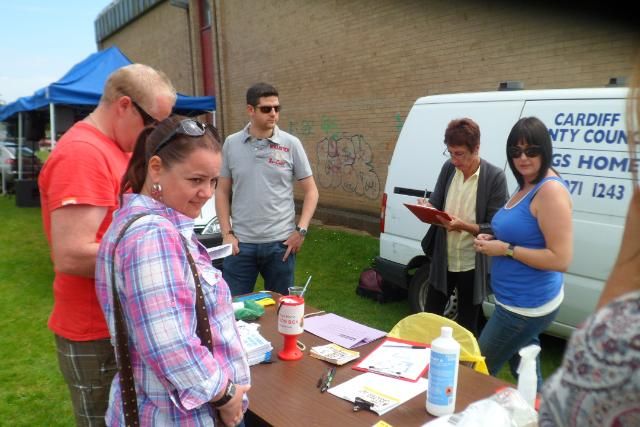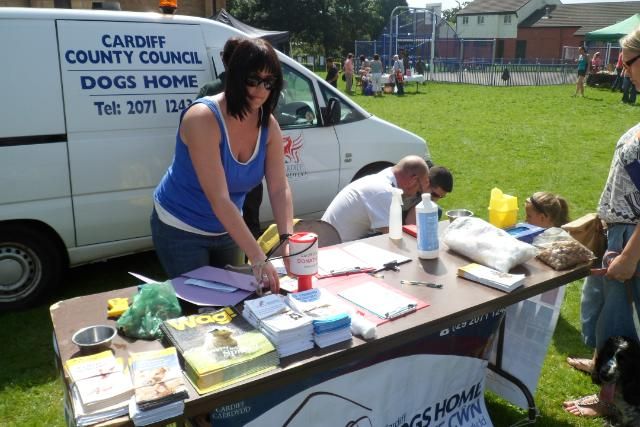 Gratuitous random show picture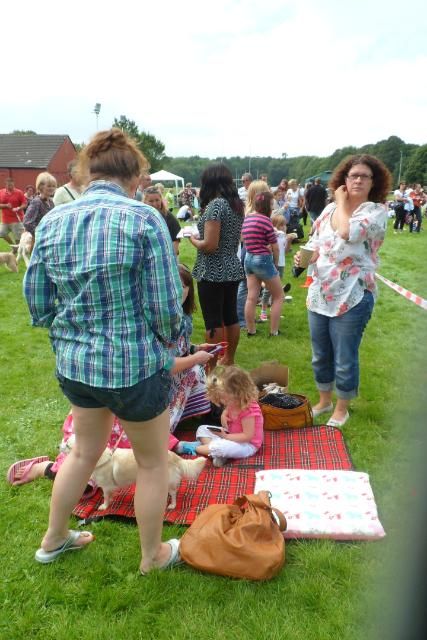 Kirsty 'The Mic' - you've made this job your own Kirsty! Fabulously fluent and kept the proceedings running like clockwork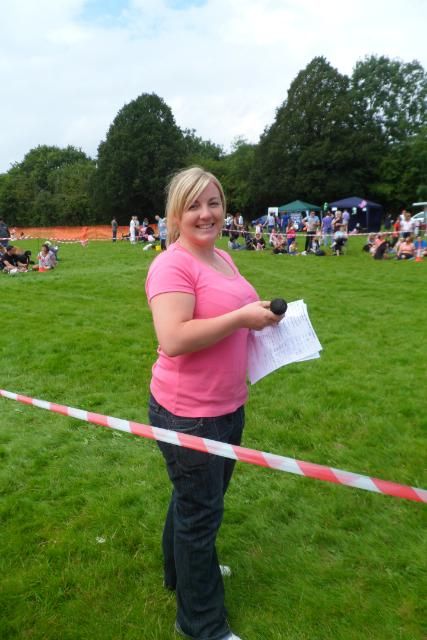 More random pics ;D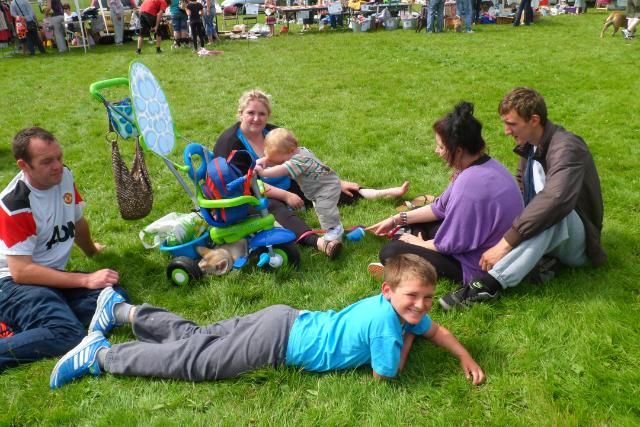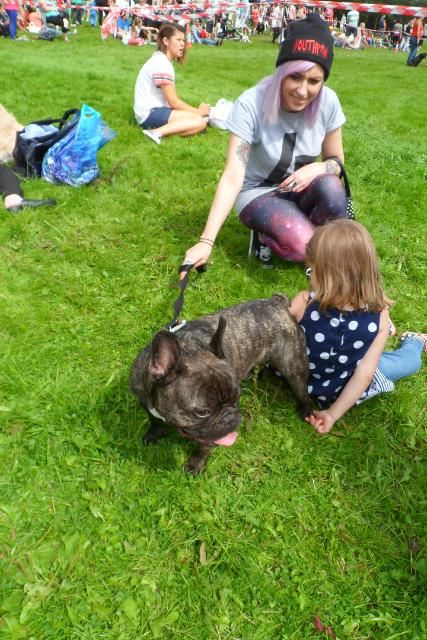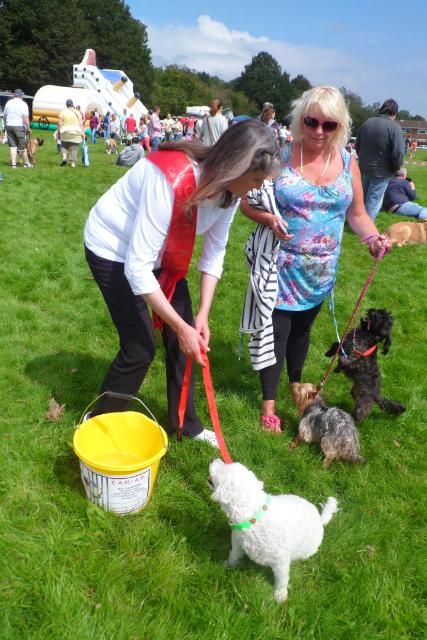 We're so grateful to Summerhill Vets for joining us on the day, and for providing our 'on-the-day-just-in-case-emergency-vet-cover'

Despite the warm weather, there were no slips or trips or nips

Summerhills provided nail clipping on the day, and plenty of general pet care advice, all good stuff!
Another charity stall, Marta and her lovely friends from St. David Lutheran Church in Fairwater. Thanks for coming Marta, and for your lovely donations

Doggy Games

This corner of the field was the busiest area all day - even before the show officially 'opened' ;D Lisa on Catch the Sausage, and Bern, Ali, Andrea and Andrea's mum on the Doggy Dash were blimmin outstanding, and didn't even leave their posts to get a cold drink

Look at the queues ;D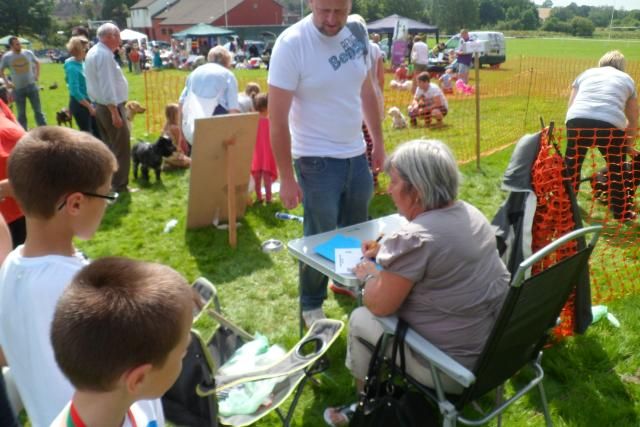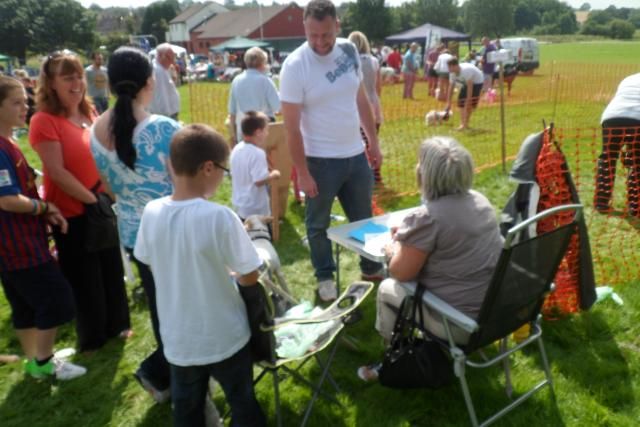 Lisa, who can throw a sausage straight into a dog's mouth at 8 metres ;D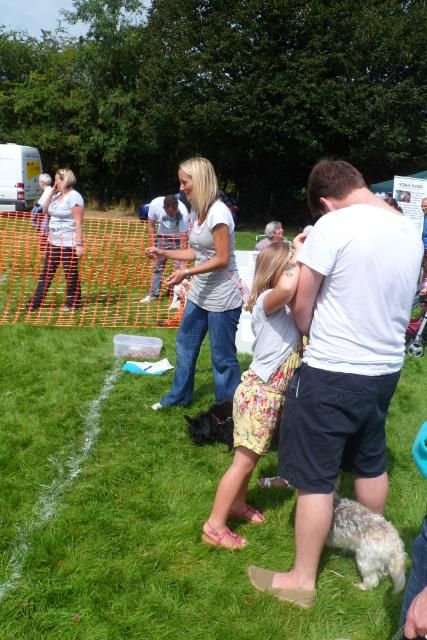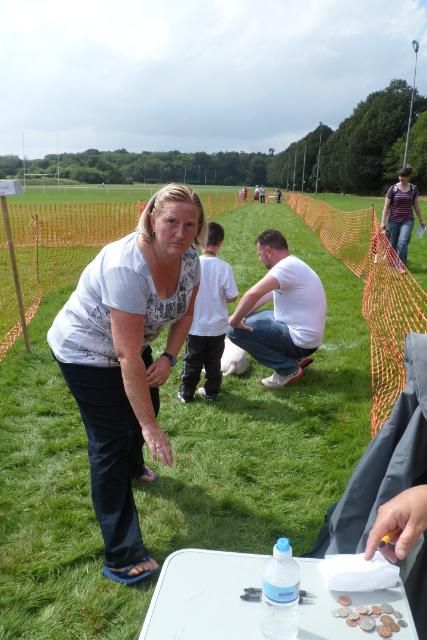 On your marks... get set.....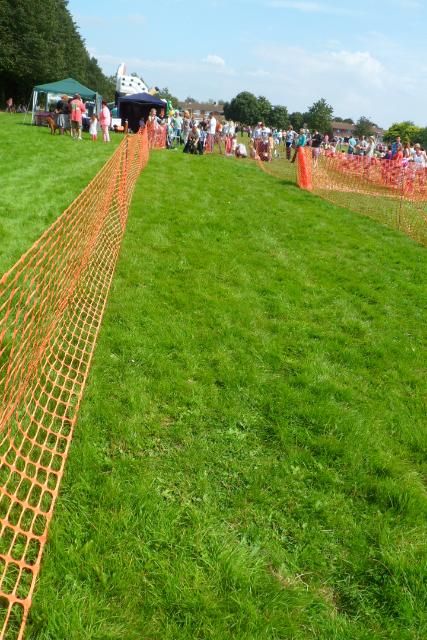 Go little staffie!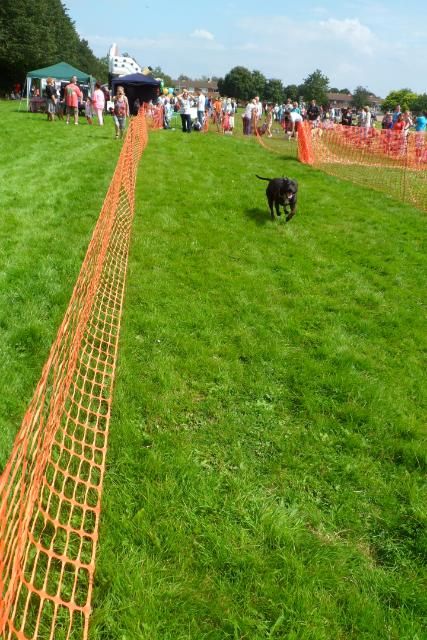 Birthday Boy Mark Packwood, with Halle.....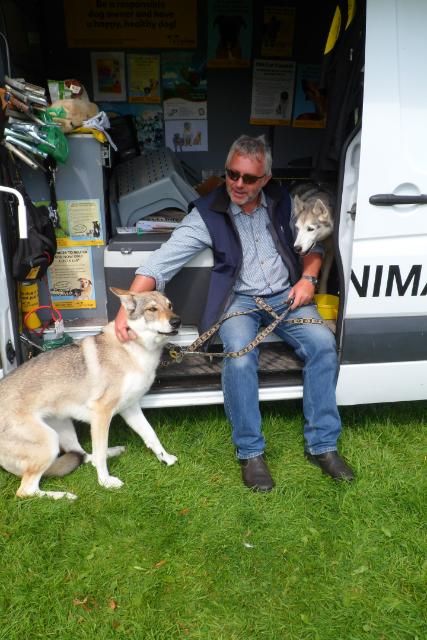 Ang and Ruth from Aquadogs, keeping cool heads under the gazebo...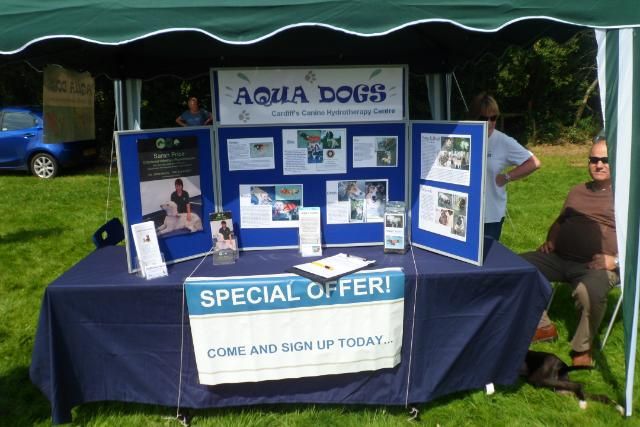 And more random pictures....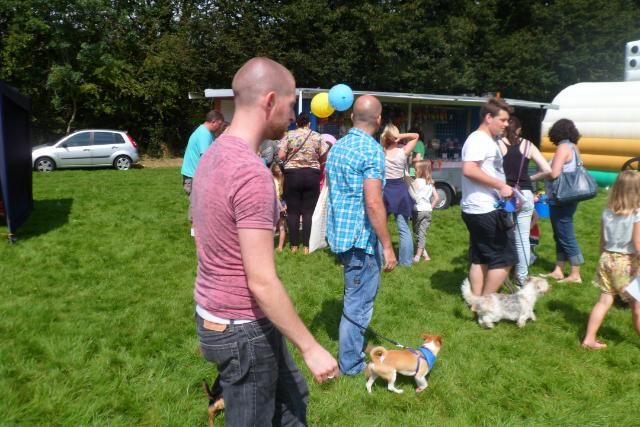 'Specially for Caroline Cowan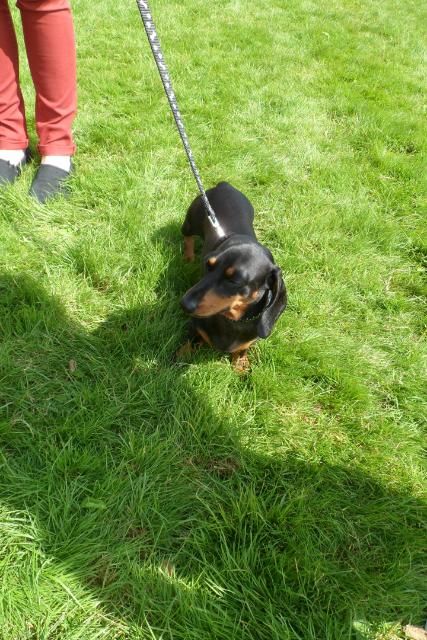 Anyone for an ice cream?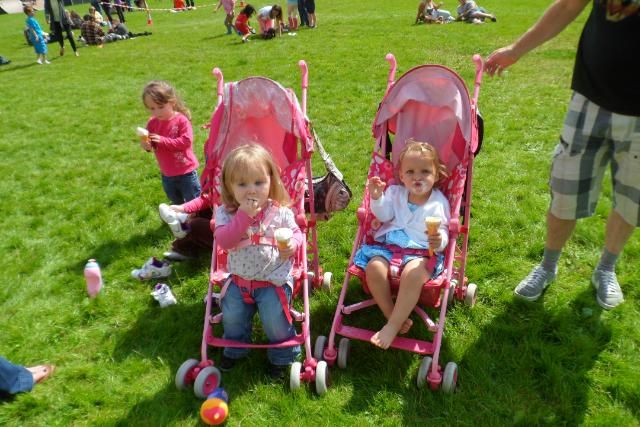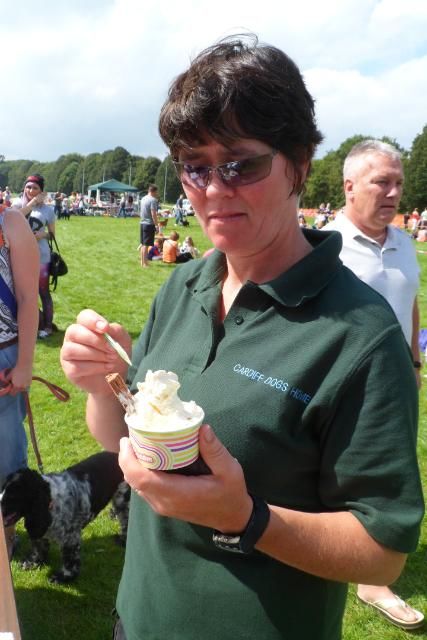 Howard and his team from All New Party Time kept the kidlets happy on the bouncy castles

Newport Sled Dogz, they stole the show a little, we were so pleased they joined us for the day
Desi, with her beautiful handmade jewellery.... Thanks so much for coming Desi

Big Dawgs....
and little big dawg...
Sock it to me Sockadooooo ;D And thank you so much for your lovely donation to our raffle draw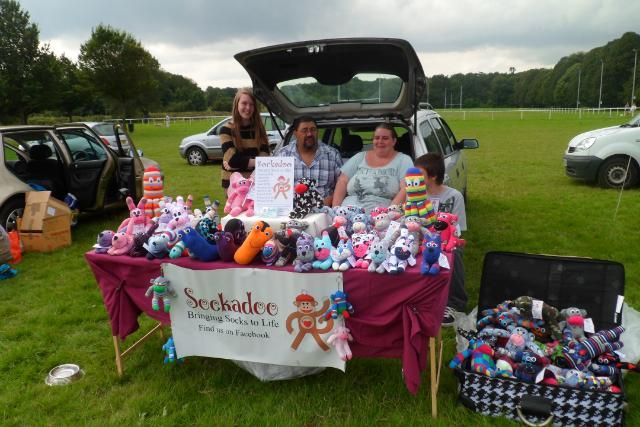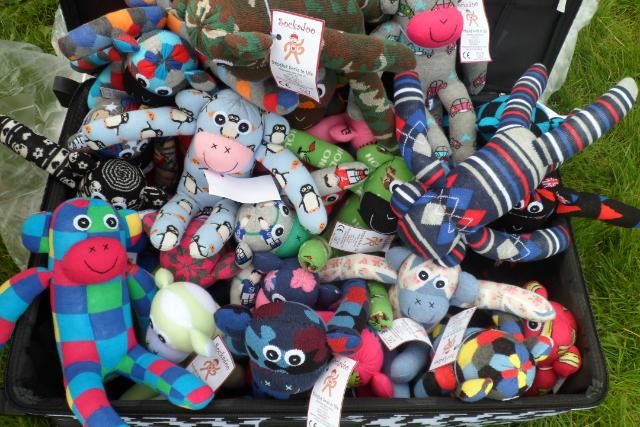 Car Booty Looty, Rach doing her 'thang' ;D
And the crafty peeps decked the stalls with bow wows of..... (er, I'm sure there's a pun there somewhere)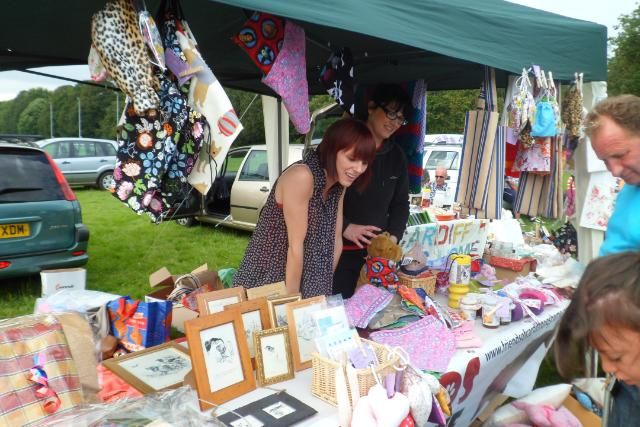 The Two Lynne's & Co were, as ever, first on the pitch, and had everything under control, set up and ready to go w-a-a-a-a-y before the show opened

(in fact, the day before the show they were at the store, ramming 3 cars full of stock).

And they didn't leave until the last stick was packed away. Thanks so much guys for being so flexible and covering the ring mid afternoon too, I don't know where we would be without Lynne #1 and Lynne #1 (you couldn't choose between them, they are both golden girls), and Alan, and our loveliest young Friends Amy and Katie

Amy, helping Hazel - who parcelled up over 50 prize bags and looked after our judges on the day ;D Hazel, you gotcha self a job Missus - best Ring Steward we've
ever
had

Seriously, thank you so much for diving in!
Not to be outdone by the Doggy Games, this was Friends first outing for a bit of human fairground frivolity, and ably assisted by Caz and Sadie and Caz's Dad on the Teddy Tombola, Team Lynne's & Co raised over £220 towards the takings for the day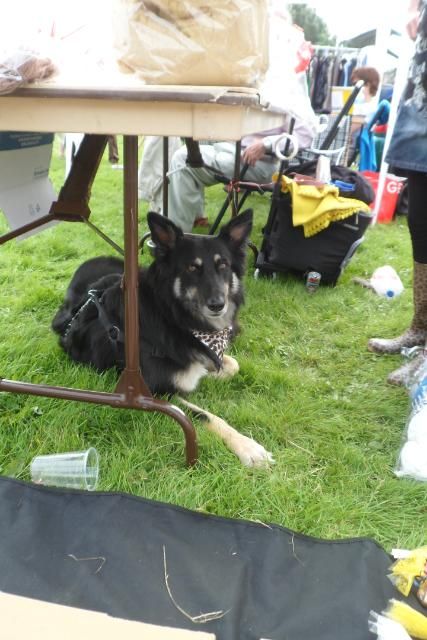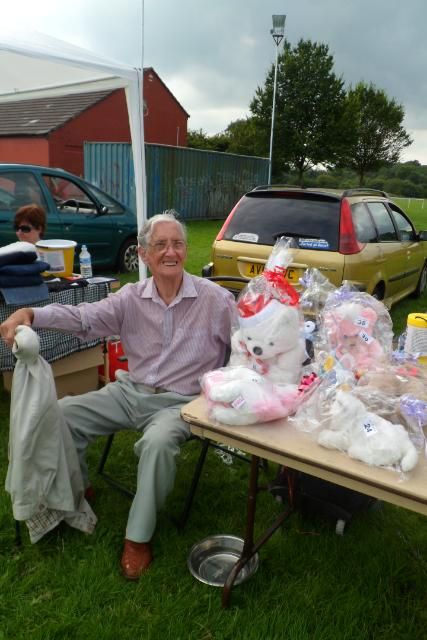 Caz DD, looking demure and cool, at the Barks & Spencer stall

Another Friends sooper trooper, Caz didn't leave her post for the duration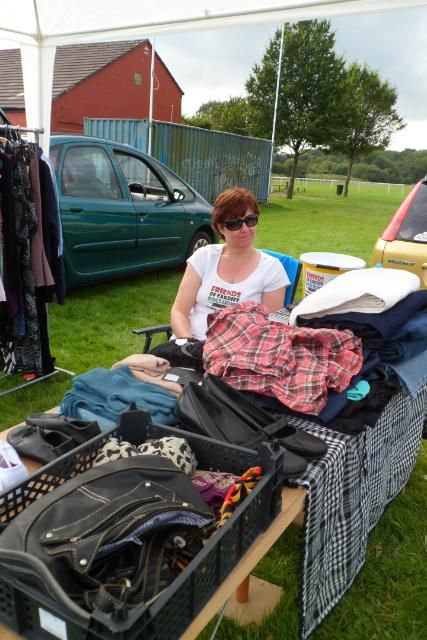 The last of the random show pics....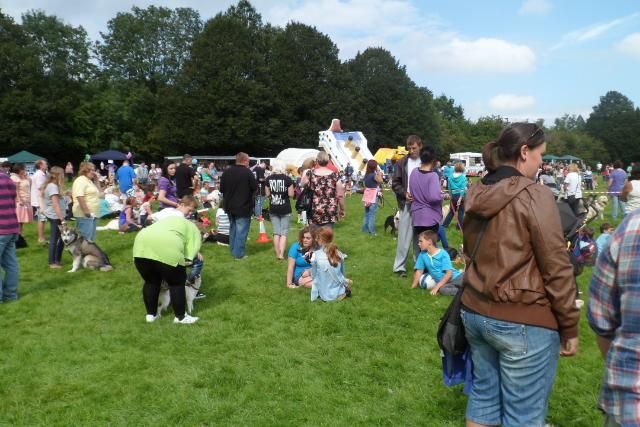 Nothing random about this - Fran Packwood handing over the sponsorship cheque for the Halle Packwood Award....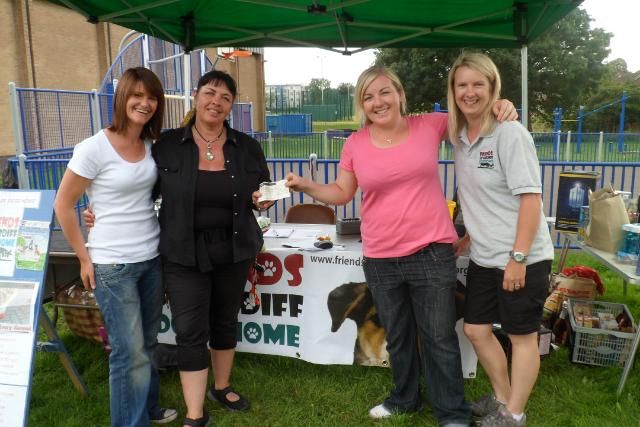 And the nice peeps from SouthPaw, who donated so very very generously to the Twizzle Fund...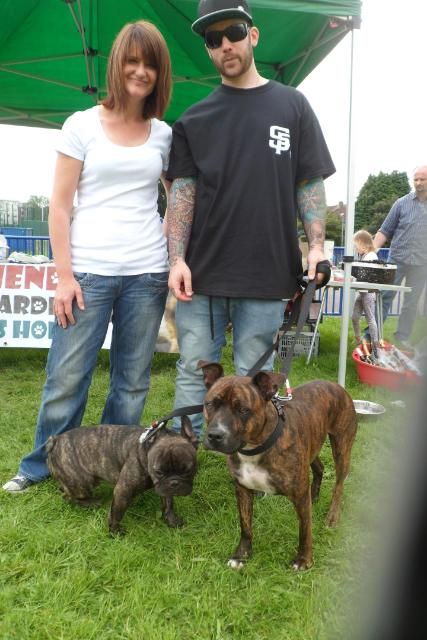 Ahhhh, that's all the 'outside the ring' pics ;D I *think* we had a good day

Hoping that we'll have some pics of the dogs to post tomoz, and the people who had the most difficult, arduous, anxiety-ridden, burdensome, tortuous and onerous duties on the day - our very esteemed Judges ;D